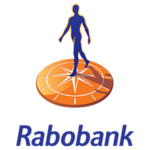 Een aandeel in Centraal Twente – Goor
'Samen bereiken we meer dan alleen!'
Daarom hebben we in Goor de handen ineengeslagen. Samen met Rabobank Centraal Twente, BIZ, Goor Collectief, Hofmarketing en WISH3 gaan we hartverwarmende wensen vervullen. Ook zullen Salut, Doesgoor, de scholen in Goor en straks Het Glazen Huis enthousiast hun bijdrage leveren. Want juist in deze tijd is omzien naar elkaar meer dan ooit nodig.
Hoezo beperkt? Iedereen heeft een talent!
Midden in Goor staat de hele feestmaand december een prachtig versierde kerstboom. De cliënten van DagActiviteitenCentrum (DAC) De Roos uit Goor hebben met veel enthousiasme kerstversiering gemaakt voor deze boom; van lange slingers tot gepimpte oude cd's en kerstballen Deze kunstenaars hebben ook een wensbox gemaakt en prachtige tekeningen voor de wenskaarten en posters.  De wenskaarten en posters vind je in diverse winkels in Goor, bij Salut en de scholen. Ook worden ze verspreid via Wijkvoorziening Het Doesgoor.
Vul hieronder jouw wens in
Weet je wat de hartenwens is van jouw buurman, vriendin of sportgenoot? Hoe jij hem of haar blij kan maken? Nee? Ga het gesprek eens aan. En schrijf hieronder jouw wens.
Wij dagen je daarbij uit om zelf na te denken wat jij kan betekenen om deze wens te vervullen.  Wie kan in jouw naaste omgeving helpen? Kun jij vervoer regelen?
Wil je voorbeelden  van wensen? Klik dan hier
1 wens is al vervuld
Voor 10 deelnemers van DagActiviteitenCentrum De Roos hebben we al een prachtige wens vervuld: Een podium midden in Goor voor hun kunstwerken! En wat zijn ze trots. Hieronder staan ter inspiratie wensen die al vervuld zijn. Binnenkort vind je hier wensen die we de komende weken gaan vervullen. De ingekomen wensen worden geselecteerd en beoordeeld door Rabobank Centraal Twente, BIZ, Goor Collectief, Hofmarketing en WISH3. Na beoordeling worden de winnende wensen vervuld.
Blije mensen, blije organisaties